kih kih. Thanks ye enchek Ammar.
#01 - Describe 10 things about the person who tagged you

.
1. sangat suke kutuk saye sejak mule kami kenal
2. sangat baik :)
3. sangat suke gelak yang melampau.
4. good advisor :)
5. suke online sampai siang sejak dulu lagi. (bile ko nak berubah ni Ammar? kah kah kah)
6. suke download lagu. yang terdesak nak lagu sile mintak kat die sahaje. jangan hilangkan kudrat anda.
7. sangat peramah kerana beliau akan entertain ape-ape sahaje ketika kesunyian. termasuk kambing dan harimau.
8. berkakilebar:)
9. satu-satunye orang yang panggil aku 2t sampai skarang :)
10. pendengar yang baik :)
#02 - Now u have to describe 10 things about yourself.
1. sangat suke kutuk Ammar. hanye untuk serangan balas.
2. sangat suke gelakkan Ammar juge ketika die sedang berusaha untuk jadi baik pada aku.
3. suke mencari masalah dengan Ammar
4. sentiasa memerlukan pertolongan Ammar
5. mintak lagu dengan Ammar jugak sebab malas nak download sendiri
6. pernah jumpe dengan Ammar sekali je sejak kenal die bertahun-tahun nih
7. meminta penyelesaian masalah pon pada Mr. Ammar. sian ko kan? kah kah
8. dah lame tak berurusan dengan Ammar. bagi peluang untuk die bersame
awek
nye sahaje. sementara saya menikmati cuti sambil diteman buah hati saye kadang-kadang.
9. sangat tak suke cuti dah nak habis
10. itu sahaja.
#03 - At the end, you need to choose 10 people to be tagged and list.
1. ramainya
2. sampai 10
3. sikit-sikit
4. sudah lah ye.
5. sebab
6. tak taw
7. nak tag
8. siapa.
9. the lucky 1 is;
10.
mizz idiey
. wohoo~!!!!
11. sebab suka2 tambah lagi sorang :
enchek Azreen
p/s: yeah. saye suke mendera orang yang yang berada dalam kesusahan seperti sedang final exam atau yang sama waktu dengannya. kah kah kah. have fun :)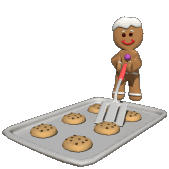 Labels: sukasuki, Tag